How To Clean Your Vape Pen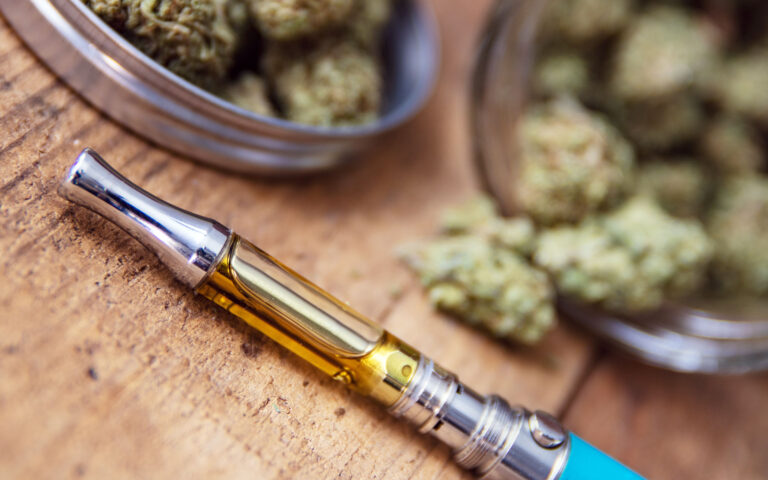 When it comes to purchasing vape pens and accessories, safety has generally become the top priority for cannabis users, and properly so. Unfortunately, finding the perfect, high-quality pen isn't the end of the vaping safety discussion.
Many people fail to maintain the quality of their vape devices after they buy them, and evidence of this can be found in the vaporizer's poor performance and safety. However, by following a regular cleaning practice and refreshing the space, this can be corrected. But what if you've never cleaned a vape pen before? Fortunately, whether you're a first-time vaper, a seasoned veteran, or anywhere in between, vape pen maintenance doesn't have to be difficult.
Benefits of cleaning your vape pen
It should come as no surprise that there are numerous reasons to maintain and clean your vape pen on a regular basis. The last thing a consumer wants is for their elegant, high-end object to break down on them. Instead, regular maintenance can keep the equipment in good working order and ready for superb vaping. The advantages are numerous:
It slows down the wear and tear on your vaporizer and accessories. Learning how to clean one's item properly can help to keep it from breaking down after a long period of use. Oil residue buildup on power connection points can be solved by cleaning items on a regular basis.
It saves customers money by preventing them from having to buy replacements. If you don't remove the oil residue off of the power connectors and the 510 thread battery, your vape pen could break. Cleaning is much less expensive than purchasing new high-quality vaporizers and accessories.
It protects users' health by preventing residue build-up. While vaporizing was once popular due to its safer-than-smoke nature, any marijuana product with a grimy build-up might pose health and safety risks. Because vapors are inhaled directly, it's critical that users clean their vape pens and batteries frequently.
It only takes a small amount of time and effort to reap significant results. A vape pen's typical cleaning regimen is quite easy and takes very little time. If a short practice is established, it can help prevent more serious frustrations and even health issues.
How to clean a vape pen step-by-step
Break your component down into smaller pieces. This first step will always be the same, regardless of the piece. Check to see if the pen is turned off. Then, gently unscrew or separate all of the device's parts, making sure the chamber is empty of all residue and contents.
Brush or dust all of the device's parts to remove the grime. Any annoying dirty spots should be evident now that all of the vaporizer's components have been separated. Clean any residue off the power connection points using a Q-Tip dipped in rubbing alcohol (isopropyl alcohol). Make sure the plate and the chamber's interior walls are clean. Avoid soaking the Q-Tip since it may leak into other elements of the vape pen, resulting in a power short.
Clean the mouthpiece of the unit thoroughly. The mouthpiece of a vaporizer should be given extra attention because it is the first point of contact between the vaporizer and its user. To keep the mouthpiece clean (especially if you're sharing it with pals), wipe it down with rubbing alcohol.
Reassemble the unit as needed. Allow the vape pen to air dry. Then, take your time reassembling the vaporizer with care. In essence, take the first step backwards. For quality assurance, try out the freshly cleaned vaporizer. Restart / switch on the unit for use once it has been assembled. Enjoy a clean and risk-free vaping experience.
The do's of vape pen cleaning
Do read and understand the item's manual, as well as its warranty and what it entails if any device faults or malfunctions are discovered throughout the use or cleaning procedure.
Do use a cotton swab or Q-Tip with isopropyl alcohol to carefully clean sensitive parts.
Do inspect the vaporizer's battery head for any dust, filth, or thin coatings of leaking concentrates that may have come into contact with it.
The don'ts of cleaning a vape pen
Don't use too much isopropyl alcohol because it could get into the pen's circuitry and cause harm.
Don't use nylon or plastic-based brushes since they may melt if the surface is still warm.
Don't apply pressure or force on any vape pen parts to "cooperate" with one another; if parts aren't fitting correctly, consult the handbook; forcing things to work together can easily result in breakage.
Completing some basic upkeep on one's vaping equipment and accessories, like most things, is not only incredibly simple and easy, but it also makes a huge difference in the overall experience. By following the measures outlined above, cannabis users can avoid vape pen breakage and unhealthy / harmful smoking without difficulty. Cleaning habits that are both healthful and cost-effective can save users a lot of money.