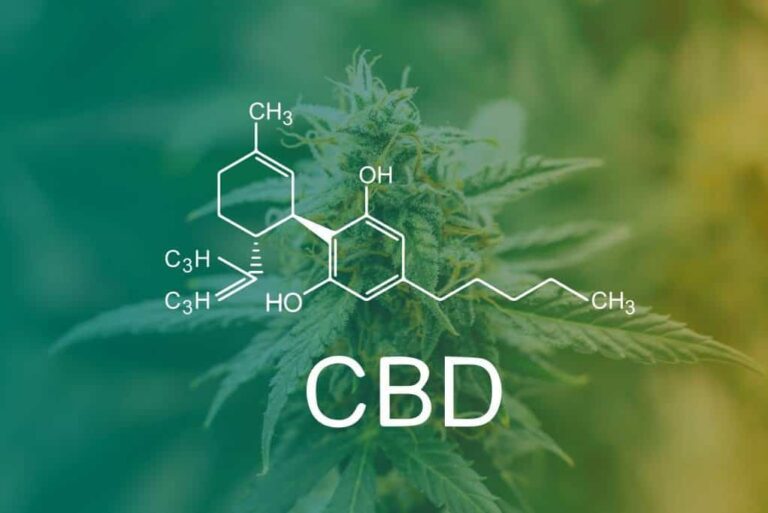 Cannabidiol (CBD) is a naturally occurring compound found in the resinous flower of cannabis, a plant with a rich history as a medicine going back thousands of years. Today the therapeutic properties of CBD are being tested and confirmed by scientists and doctors around the world. A safe, non-addictive substance, CBD is one of more than a hundred "phytocannabinoids," which are unique to cannabis and endow the plant with its robust therapeutic profile.
CBD is closely related to another important medicinally active phytocannabinoid: tetrahydrocannabinol (THC), the compound that causes the high that cannabis is famous for. These are the two components of cannabis that have been most studied by scientists. Both CBD and THC have significant therapeutic attributes. But unlike THC, CBD does not make a person feel "stoned" or intoxicated. That's because CBD and THC act in different ways on different receptors in the brain and body. CBD can actually lessen or neutralize the psychoactive effects of THC, depending on how much of each compound is consumed. Many people want the health benefits of cannabis without the high – or with less of a high. The fact that CBD is therapeutically potent as well as non-intoxicating, and easy to take as a CBD oil, makes it an appealing treatment option for those who are cautious about trying cannabis for the first time.
Of all the reasons that people use CBD today, pain is the most common. The same can be said of cannabis in general. In the United States, over seventy million people suffer from chronic pain, which is defined as experiencing over one hundred days per year of pain. Physicians differentiate between neuropathic (usually chronic) and nociceptive pains (usually time-limited), and cannabis works on most neuropathic and many nociceptive types of pain. A number of studies have demonstrated that the endocannabinoid system is both centrally and peripherally involved in the processing of pain signals. Most discussions of using CBD for pain treatment suggest that finding the right dosage is critical. Cannabinoids can be used along with opioid medications, and a number of studies have demonstrated that they can reduce the amount of opioids needed, lessen the buildup of tolerance, and reduce the severity of withdrawal. At least ten randomized, controlled trials on over one thousand patients have demonstrated efficacy of cannabinoids for neuropathic pain of various origins.
Sleep Disorders (Insomnia, Sleep Apnea)
Cannabis and sleep have a complex relationship that is only beginning to be understood by science. In general, for most people, indica strains are more relaxing and effective for sleep disorders, whereas sativa strains are more stimulating and tend to keep people awake.
Several studies conducted between 2004 and 2008 demonstrated the variable effect of different cannabinoids on sleep. In one, 15 mg of THC appeared to have sedative properties, while 15 mg of CBD appeared to have alerting properties. Another tested the effects of CBD on animal models in both lights-on and lights-off environments and found that this non-psychoactive cannabis compound increased alertness with the lights on and had no discernable effects on lights-off sleep. The study's authors concluded that CBD might actually hold therapeutic promise for those with somnolence, or excessive daytime sleepiness from a not-so-good night's rest. Another study found CBD to be wake-inducing for most subjects, though some reported better sleep a few hours after taking it. "Many of my patients report either better energy or sleepiness on the same high-CBD/low-THC plants," Dr. Michael Moskowitz reported. "Most, however, feel more energy on high-CBD cannabis." In general, indica varieties of THC appear to work best as a sleep aid for most people. However, a significant number of people find THC, even indica strains, will make the mind more active. For these people, CBD oil can benefit them and tends to work well, providing the relaxation and calm for the mental as well as the physical body. For these people, CBD taken at nighttime as part of a bedtime regime produces a restful sleep, not the alertness produced in the daytime. This bidirectional effect of CBD is the result of balancing the endocannabinoid system. In relation to sleep apnea, a 2002 animal study observed the ability of THC to restore respiratory stability by modulating serotonin signaling and reducing spontaneous sleep-disordered breathing. In 2013 a trial using the pharmaceutical drug dronabinol, a synthetic THC mimic, noted improvements in fifteen out of seventeen study participants following twenty-one days of treatment.
How to Take CBD: Dosage and Delivery