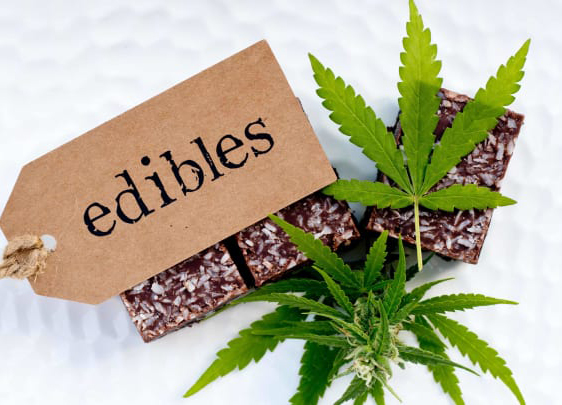 What are Cannabis Edibles?
It's a food or beverage containing THC and other substances, commonly derived from marijuana flower, oil, or concentrates. Edibles, unlike smoking or vaping, have no detrimental effects on the respiratory system. They're helpful for MMJ individuals who have respiratory or lung problems.
Edibles are very popular among those who are undergoing chemotherapy. It could provide them a much-needed hunger boost if they utilize the correct strain. The THC-infused substance can be consumed by eating or drinking it. There is now a wide variety of cannabis edibles available, including:
Brownies
Baked Goods
Chocolate
Candy / Gummies
Drinks
Popcorn
How Long Does a Cannabis Edible Take to Take Effect?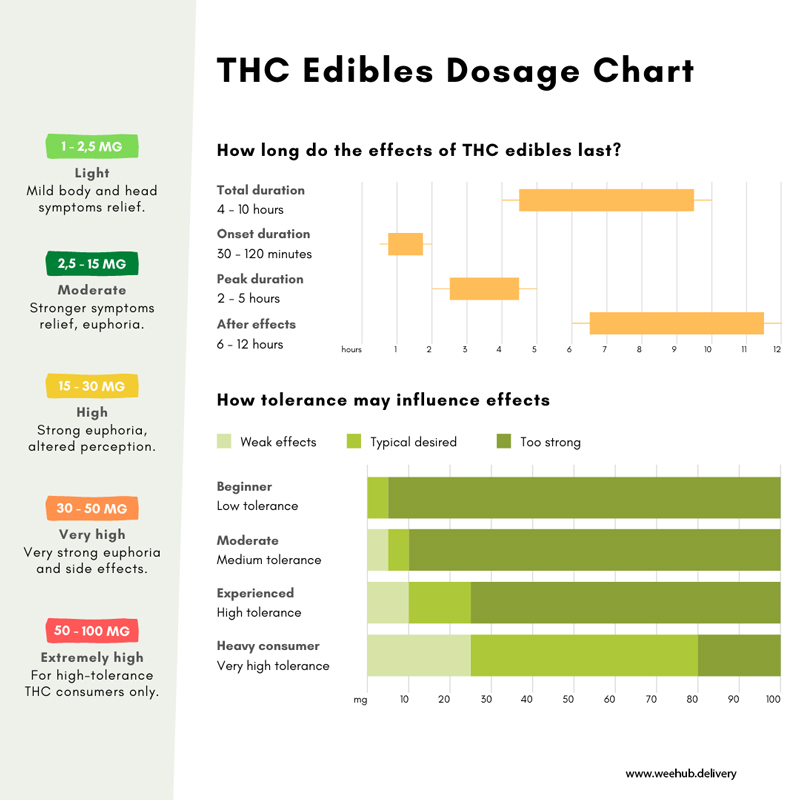 What Is the Duration of the High from Cannabis Edibles?
Are Cannabis Edibles Safe?
One popular misconception about edibles is that they are "safer" than marijuana that has been smoked or vaporized. While it is true that ingesting cannabis is beneficial for the lungs, there are some drawbacks to the habit.
The simplicity of use is potentially harmful in and of itself. It's far easier to consume too much cannabis edible than it is to ingest too much marijuana flower. Here in California, for example, edibles can be purchased daily in quantities of up to 8000mg (8 Grams). That's the equivalent of up to 2 ounce of ultra-high-potency cannabis flower.
Although there have been no proven reports of cannabis edibles overdose deaths, the potential side effects are serious and include:
Anxiety and agitation
Increased stress on the heart
Nausea and vomiting
Cognitive and motor impairment
Delusions
Psychosis
Last Words on Cannabis Edibles